Skip to Content
Choice Weed Control Experts
Arizona is no stranger to weeds, and without proper lawncare protection, the warm Arizona air can waft in seedlings and spores that will quickly take over your yard. Prestige Landscaping offers eco-friendly weed control maintenance as well as quality lawn and foliage care for very reasonable prices. Our team of dedicated landscapers can diagnose any issue your yard is experiencing and ensure your greenery is brought back to a beautiful level.
We also offer stylish and affordable landscaping design services that can transform your outdoor living spaces into bastions of beauty. From hardscape stone pathways to water features and outdoor lighting and firepits, we can give your yard a beautiful look that's easy to maintain.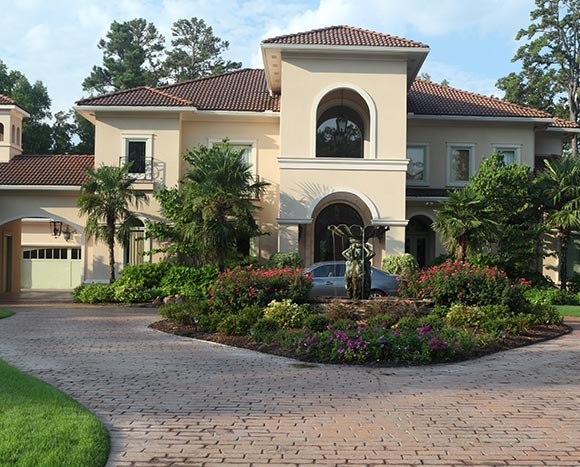 Stylish Landscape Design
Well-manicured landscaping starts with a plan. At Prestige Landscaping, we can help you with every aspect of your landscape from designing and grooming to maintenance and upkeep. We'll work with you to transform your outdoor space for your home or business into a beautiful destination that will not only enrich your property's visual appeal but also increase its value.
We understand that every landscape project is different, so we'll take the time to understand your concepts and ideas. With our expertise, skill, and experience, we'll make your dreams a reality. If you're unsure of what design would work best, we'll help you visualize the landscaping plan as well as use our 20 years of experience in design and construction to make your property everything you expected it to be.
Weed Control and Lawn Care
When the Arizona rain comes, it allows everything to grow, even the weeds. If you're seeing your garden or yard is being taken over by uncouth weeds, crabgrass, and pollen spores, contact the weed control experts at Prestige Landscaping. We offer eco-friendly options for killing weeds and clearing your garden of unwanted growth.
Our expert landscapers can also plant foliage that resists disease and weed seeds while bringing in the natural elements you want. We've helped care for countless lawns, gardens, and yards and we'll ensure you're more than satisfied with our maintenance.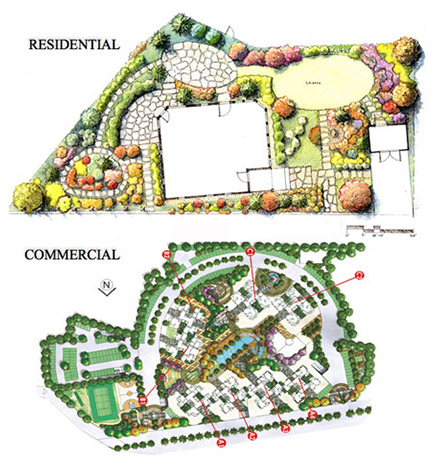 Effective and Affordable Options
Not every landscaping plan requires complex designs or a large budget. Whether you're starting from scratch in a new home, designing a new commercial development, or upgrading your property, Prestige Landscaping can provide you with a wide variety of design and landscaping services that include:
Planting flowers, trees, shrubs that are zoned for your area
Trimming hedges and trees
Fertilize foliage and weed control
Lawn mowing, edging, and mulching
Maintenance of your property weekly, biweekly, or monthly
Landscaping Is Living Space That Just Happens to Be Outdoors!