Skip to Content
Yard Irrigation and Draining Experts
Efficient residential and commercial irrigation and drainage systems are instrumental in protecting your investment and keeping your landscaping healthy. A quality irrigation system is also a great way to create hassle-free watering for your entire property.
At Prestige Landscaping, we specialize in the design and installation of quality irrigation and drainage systems that can save you hundreds of dollars on your water utility bill. We can expertly install new commercial irrigation systems or modify an existing system. Our specialists are trained to analyze your residential or commercial landscape and will design the ideal system for your property. Whether your irrigation system needs repairs or you'd like a completely new system installed, we'll ensure you're more than satisfied with our work.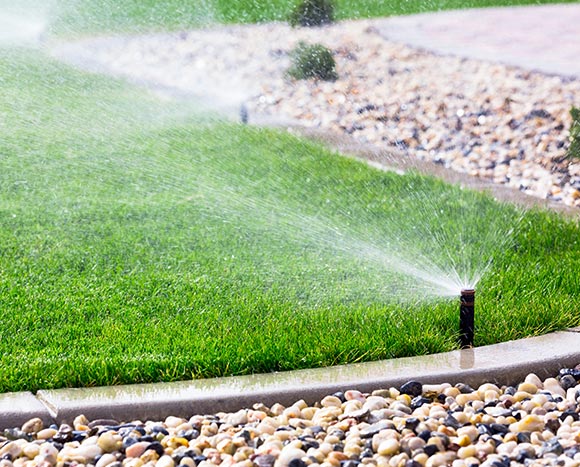 Irrigation Inspections, Repairs, and Installations
Keeping an eye on your irrigation system can keep your water bill down and ensure your lawns and foliage stay healthy and vibrant. However, if your current irrigation system is on a timer, the chances are it waters during off hours, and if there's a problem, you won't spot it.
If you're noticing your plants are dying or browning or your water bill is going up, give us a call. We can expertly diagnose and repair any irrigation issue. We can also modify your current irrigation system to include new areas, adjust the amount of water flow, or even install a new system that ensures your water usage is minimal while maintaining a healthy outdoor area.
The Importance of Drainage
When your drainage system isn't working, you'll know it. Your flowers will be drowned, and you'll notice muddy patches and pooling water on your lawn. Good drainage is as important as good irrigation, but it is one of the most commonly overlooked elements in landscaping design. Poor drainage can cause soggy lawns and gardens, shift retaining walls, and possibly cause moisture damage to your home.
At Prestige Landscaping, we'll inspect your property's drainage system and tell you what's working and what's not. We can expertly modify and repair your current drainage system or install a new drainage system that affordable and effective. Keep the right amount of moisture in your garden by contacting the outdoor experts at Prestige Landscaping today.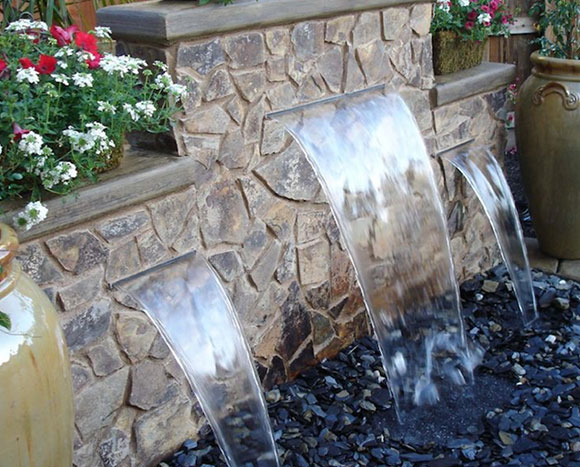 Friendly Service You Can Rely On
Service with a smile may sound cliché, but it's a value we've based our business on. We believe expert landscaping should go hand in hand with quality customer service. At Prestige Landscaping you can rely on our ability to deliver on quality lawn care, foliage and tree trimming, weed control, and dynamic hardscape features.
We specialize in landscape design, hardscapes, water features, and irrigation system repairs and installations. We can work with your ideas and your budget to ensure your property looks amazing for years to come. We've been the choice landscape service for over a decade, and we'll ensure we exceed your expectations.
Landscaping Is Living Space That Just Happens to Be Outdoors!