Skip to Content
Hardscaping Specialists
Hardscaping adds dynamic distinction between different areas of your landscape. It instantly adds curbside appeal and invites your friends and family to enjoy your property. At Prestige Landscaping, we understand your property is an investment, and when you contract with us, we'll ensure you love every aspect of your outdoor living space. We offer comprehensive hardscaping options that will improve the livability of your outdoor property and be a sight for your eyes to enjoy.
No matter your tastes or your budget, we can provide top-quality walkways, pergolas, planters, stone features, and more. We've built a reputation for luxury hardscaping services at affordable rates, and we're happy to design an outdoor layout that will take your ideas and concepts and make them into a reality.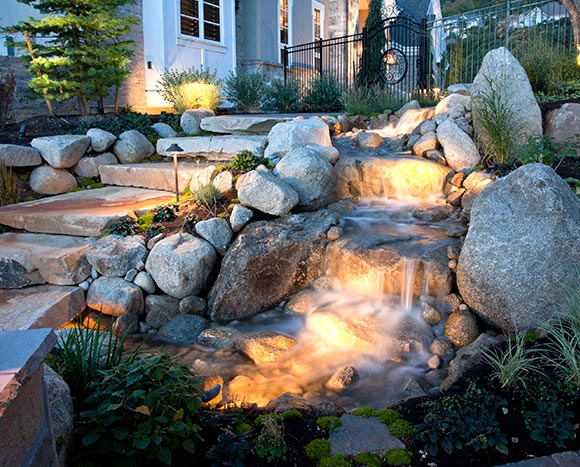 Stylish and Elegant Hardscaping Options
The look of distinction that pavers, stones capes, and outdoor stakes add to any landscape is undeniably stunning! At Prestige Landscaping, our hardscapes are an expression of our excellence in skill and workmanship.
Each hardscape is a unique design that adds color, texture, and elegance to our clients' properties. From meandering stone paths to stylish outdoor lighting, water features, and vibrant flowers and foliage, we can create a gorgeous outdoor space for you to enjoy for years to come. We use only the finest materials, and we stand behind our work. Contact us today to schedule a no-obligation design consultation.
Quality Products and Materials
Whether you're looking to create a quiet gardening spot or a backyard entertainment mecca, we can give your yard a stylish look for an affordable price. We utilize top-quality materials in our work, and our team of landscaping technicians is fully licensed and has years of experience.
Services
---
Casual Cooking or Outdoor Kitchens
Patios and Drive Ways – Large or Small
Ponds and Waterfalls
Sidewalks, Walkways and Pathways
Retaining Walls, Fences and Privacy Screens
Garden and Planters
Pergolas and Trellises
Custom Seating Areas
Materials
---
Concrete – extremely common and popular. Textured to meet your preferences
Brick – a classic look that never goes out of style
Pavers – brick-sized units molded into interesting styles and shapes.
Stone – a variety of stone available in a variety of styles depending on your preference
Wood – seldom used in the Arizona area but can create a fluid transition into a wood landscape.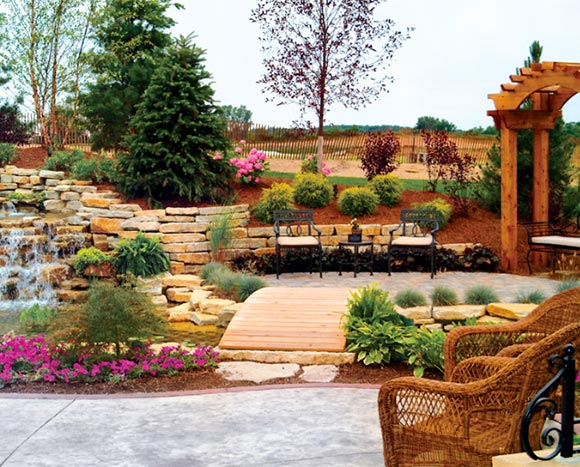 Service You Can Count On
When you need effective and affordable landscape design and implementation, look no further than Prestige Landscaping. We've built a reputation throughout the state for quality work, affordable prices, and service you can rely on. Whether you're looking to add one small water feature, need regular lawn maintenance, or want to redesign your outdoor living spaces completely, we'll ensure the work is done right. Our team has decades of experience and a commitment to providing the finest hardscaping features and landscaping care.
Landscaping Is Living Space That Just Happens to Be Outdoors!